Rich O'Brien
President/Managing Partner
---
According to Rich, "the belly didn't get this big by not eating". He loves everything about this industry, from the relationships, which are truly strong friendships, to the amazing interactions that he has with customers on a daily basis that help define operations and create unique culinary dishes that delight our pallets. Simply put, he loves everything associated with eating out at restaurants!
Katherine Young
Vice President/Partner
---
Katherine never expected a bartending job at The Ohio State University would lead to a lifelong career in the foodservice industry. She has traveled to every state in this country as a result of her career in foodservice. She loves spending time outdoors with her boys, especially skiing followed by après ski with a glass or two of wine.
Jeff Crossley
Vice President/Partner
---
Jeff is a golf fanatic. While not great at it, he loves the game and has played in five countries; including St Andrews in Scotland.
Thayer McCall
Arizona Director of Sales
---
Thayer spends his spare time enjoying the outdoors by fishing, hunting, and mountain biking. He was recently blessed with his first granddaughter, Margaret, who lives in Denver. He expects to be spending more time at the Elevation corporate office, coincidentally located right in Denver, a lot more in the future.
Howard Lewis
Account Manager/Chef
---
Howard is famous for telling bad dad jokes to his kids and their friends, sometimes he even gets a laugh. In his free time, he loves cooking with his kids, camping, hiking, and taking long walks with his wife and their dog, Oliver.
Shelby LeBleu
Account Manager/Chef
---
Shelby is from Canada, Eh! He enjoys all mountain sports and obviously, hockey. On the weekends, he can be found enjoying the scenic adventures of Colorado with his wife and three children.
Calina Hilyard
Hospitality Specialist
---
 Calina is a transplant from Ohio, so it's no surprise that she's a big Buckeye fan. She enjoys the sunny weather of Colorado and all the outdoor activities it has to offer. You can also find her trying new restaurants, cooking vegan recipes, and hanging with her cat, Cosmic.
Josh Angrick
Account Manager
---
Josh is an avid sports enthusiast. His latest challenge is competing in Spartan races. On the weekends you may find him supporting the local Arizona breweries. He can give you great recommendations if you like IPA's!
Nick Sortore
Account Manager/Chef
---
As much as Nick enjoys cooking, he also enjoys spending time in front of his piano! Besides working at Elevation, the best job he's ever had was at a dog boarding facility. Those days weren't "ruff" by any means…
Paul Kuhn
Account Manager/Chef
---
Paul had the most fun in the F&B industry training and opening restaurants. Throughout his time in the industry, he has consulted, trained, and opened close to 20 restaurants. He loves to build and make things. To date, he has remodeled eight entire homes and helped friends with numerous kitchens, baths, floors, and landscape makeovers.
Joshua Jacobson
Director of Operations
---
Joshua has been a Denver Broncos fan all his life. He enjoys listening to all types of music, even Taylor Swift. He loves hiking, camping off-grid, and has a BB under his skin that has been there since he was 12.
Gail Laute
Arizona Office Manager
---
Gail enjoys spending time with her family and friends, gardening and growing her own food, traveling (mostly to some of her favorite beach spots), and just living and enjoying life.
Janette Lewis
Customer Service
---
Janette is the lead estimator for Elevation FS Reps and has been in the foodservice industry for 17 years. She has been a part of the Elevation inside sales team for just over five years. When not working, you can find her rocking out to Muse and Jack White, or watching Curb Your Enthusiasm.
Alex Tuchscherer
Customer Service
---
 As you can see from the image above, Alex loves traveling around Colorado trying out new breweries and catching a bite to eat along the way. She and her husband love the outdoors, hiking, snowboarding, and going to the races at Bandimere. When she's not out adventuring, she is hanging out at home with her cats and playing video games.
Monica Leonard
Customer Service
---
 Monica has been in the culinary industry for over 10 years and loves everything about it. When she isn't trying out what the food scene in Denver has to offer, she and her husband enjoy preparing new recipes at home to serve up to their two sons. She loves to camp as much as possible when the weather allows and you can easily find her on the hiking trails on the weekends.
you have questions. we have answers.
Let us know what you're interested in, and one of the experts above will reach out to you shortly!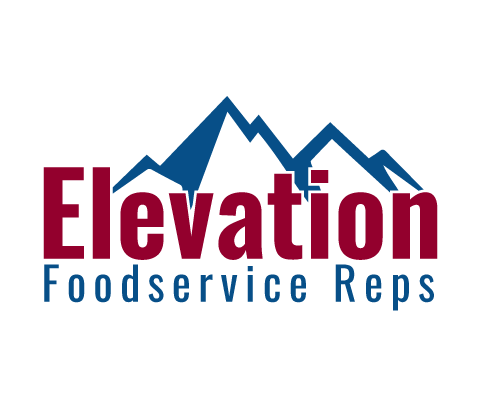 Copyright © 2021 | Elevation Foodservice Reps