ELEVATION KNOWS HOSPITALITY TRENDS
Update your presentation to delight your customers with our barware, barware accessories, dinnerware, flatware, buffet displays, banquet displays, and other items. You can be the trendsetter in your industry by leveraging our knowledge of what's hot.
Food Transportation
When you expand into new sites or accommodate larger audiences, food transportation becomes a critical element in your success. Spillage or spoilage means more food cost overall. Whether you are transporting to conference centers, banquet halls, or other event spaces we have food transport and holding solutions to help you be as efficient as possible, like Cambro food carriers or a Cambro cooler. Maximize your budget while keeping food fresh and at temperature with holding carts, banquet carts, stacking bins, and go-bags.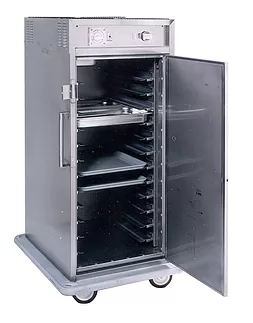 Food Catering Supplies & Delivery
If catering is an important profit center for you, consider using our exceptional prep, holding, transport, and front door solutions to increase your efficiency. Elevation offers customized shelving and bins to organize your prep area. Our go-bags and go-boxes ensure perfect hot and cold storage and transport for front door and curbside pickup and takeout.
Ice Management System
We can remotely feed a bar, restaurant or banquet space with fresh ice automatically using our remote ice machine systems. The machine sends ice to a diverter which then deposits the ice to multiple locations. No more lugging heavy ice buckets or risking contamination. Your ice is served fresh and clean through insulated, no-clog tubes.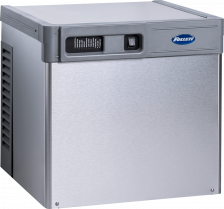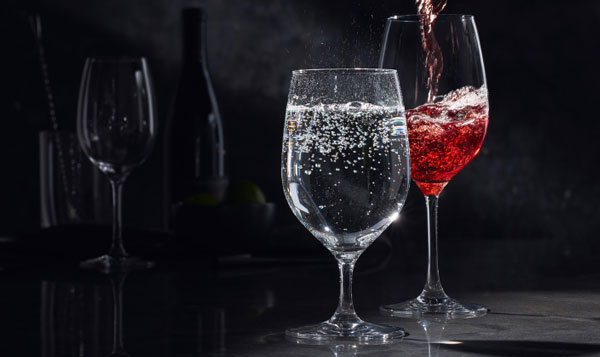 Glassware Storage and Organization
Our storage racks, dollies, and drying racks are customized and can be color-coded to make organizing, storing, and cleaning your glassware easier. Save time and money with our glassware solutions.
Bar Design and Great Barware
Good design makes your bar more profitable. We can customize your space with well- placed taps, under-counter storage, refrigeration, and ice management, which will optimize the movements of your bartenders, resulting in more efficiency and higher profits. With hundreds of happy drinkers over the years, we know how to make your bar serve up maximum profits.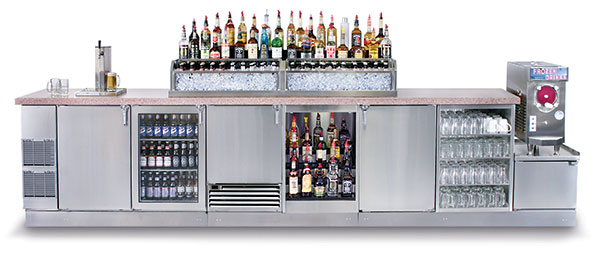 One of the fastest ways to modernize your restaurant is with an updated tabletop presentation. We can help you choose tabletop looks that bring new energy to your diners' experience. Keep both your chef and your Food and Beverage Director happy with our beautiful, practical tabletop solutions.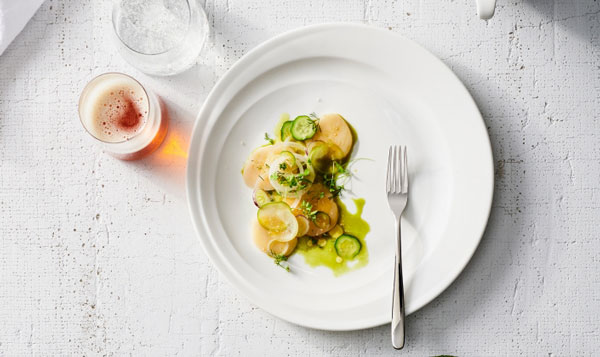 Dinnerware & Flatware
Your dinnerware and flatware have to convey the personality of your establishment and show off your food. We can help you choose the right dinnerware and flatware with regards to trends, popularity, warranties, and pricing.
Accessories
Signs, caddies, salt and pepper shakers, bread baskets, vases, serving boards, ramekins, and bill presenters—if it can go on your dining banquet tables, we stock it. Inject excitement into your new tabletop with accessories that offer both aesthetic appeal and meal facilitation.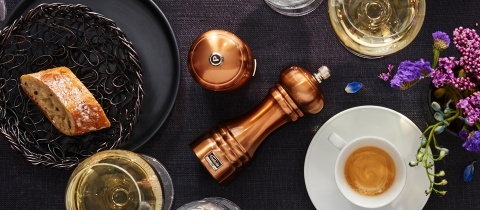 THE MOST HOSPITABLE HOSPITALITY SOLUTIONS
With exposure to manufacturers, distributors, and end users, Elevation Foodservice Reps has its finger on the pulse of the food retail industry. We can help you keep your look fresh and modern in your bar, restaurant, banquet hall, or casino.
We keep up with the trends. Our manufacturers provide top quality and the best warranties in the business. And, we're ready to help.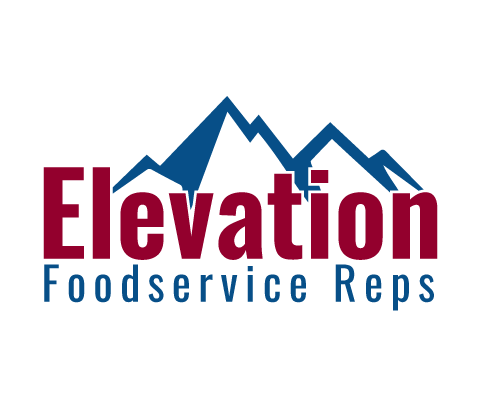 Copyright © 2021 | Elevation Foodservice Reps