FOODSERVICE SUPPLIES FOR THE CANNABIS INDUSTRY
Commercial kitchen equipment and tools are great solutions to the cannabis industry's shelving, storage, transportation, blending, drying, and baking needs. Elevation Foodservice Reps has what you need.
Cannabis Maintenance Tools and Utensils
Trimming plants requires precision tools that will maintain the integrity of the stems. Elevation's chef tools are perfect for your cultivation processes. Select from chef-quality sheers, paring knives, and plating tongs to maximize yield. Made in the USA from Dexsteel, our tools are the highest quality with some of the most competitive warranties in the business. Contact us to view demonstration samples.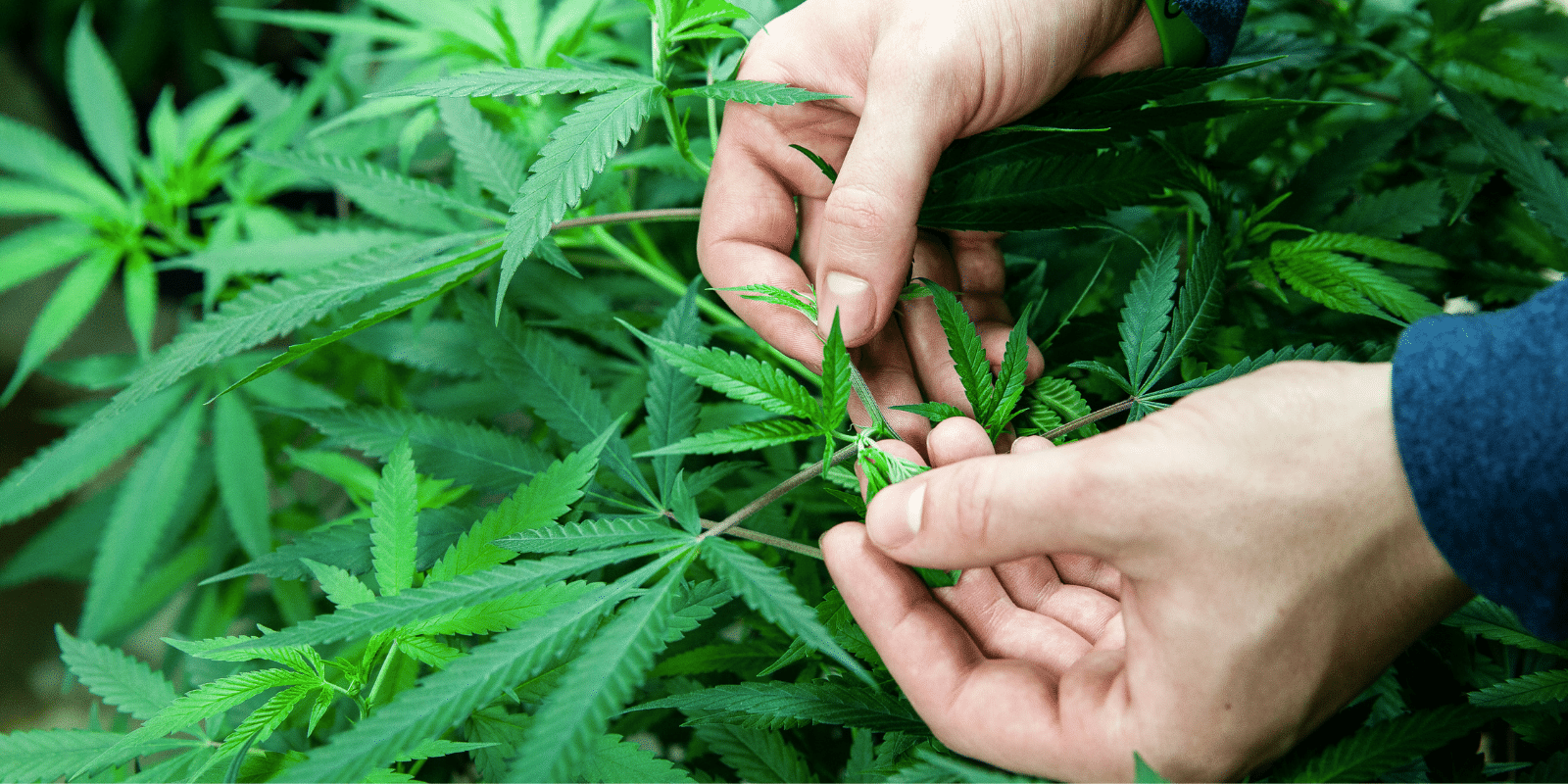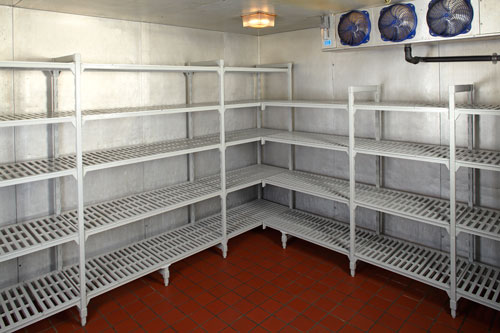 Cannabis Storage Humidity and Drying Rooms
Storing cannabis long term has never been easier with our selection of humidity-controlled and programmable walk-in coolers, you can have the most efficient marijuana drying room technology available. By giving you the best humidity for cannabis storage, the temperature-control features can also function as effective storage, preserving product integrity and freshness.
Growhouse Shelving & Cannabis Storage Containers
Organizing and storing your product is critical to the success of your business. Our growhouse storage solutions have tight-seals and grip lids that make handling the product safer and easier. We have antimicrobial, easy-to-clean shelving and weed storage containers that can facilitate your high-quality weed storage.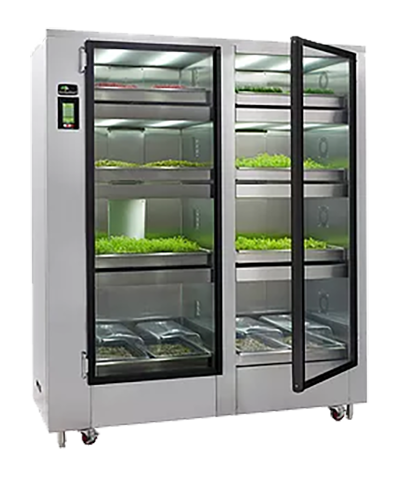 Product Measuring Scales for Cannabis Industry
Scales for trade make portioning out product easier. We have portion-control Globe scales which are compact and versatile and weigh in increments of pounds, ounces, and grams. Each scale is wireless, battery-powered or A/C powered and have an automatic shutoff feature. Some are available in waterproof, stainless steel models. Contact us to learn more and schedule a demonstration.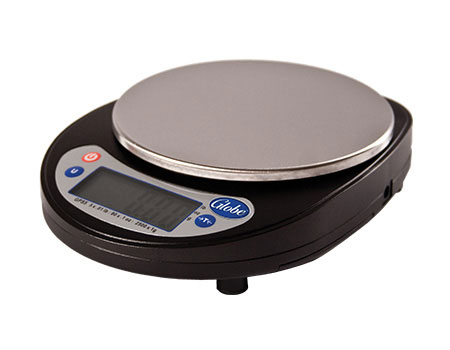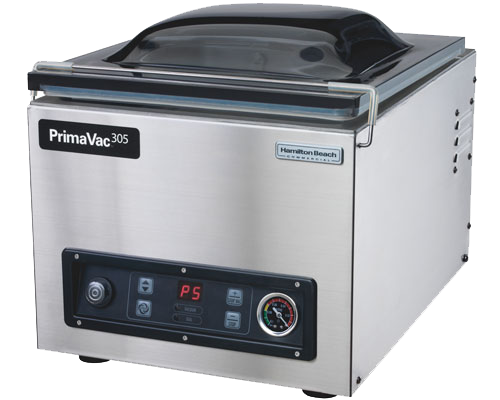 Cannabis Vacuum Sealing
Vacuum packing and preserving your product with our vacuum sealing equipment is one of the best ways to store cannabis. Our vacuum packing machines pull all the air out of storage bags and heat seal them to create uniform, airtight packages. We offer a variety of sizes of programmable, in-chamber vacuum sealers that eliminate guesswork. Adjustable soft air can slow compression for more delicate strains. Some models have a gas flush to help prolong the shelf life and color while creating a protective cushion inside the pouches to prevent crushing.
Cooking Cannabis Oil and CBD Blending
Some cannabis producers need high-velocity blenders to aid in efficient, consistent extraction and concentrate production. We offer high-performance, variable-speed blenders with the best-in-business warranties.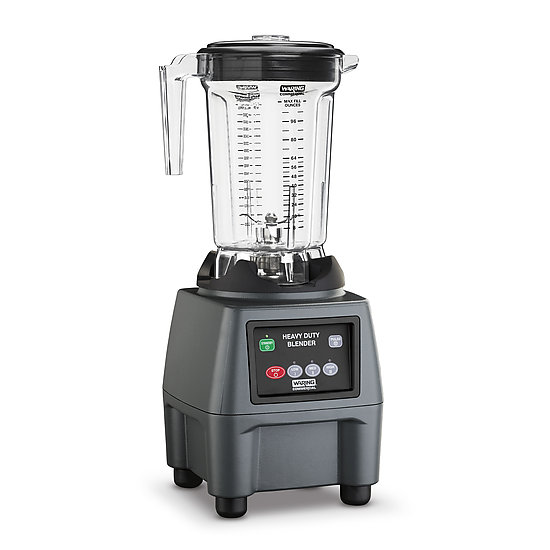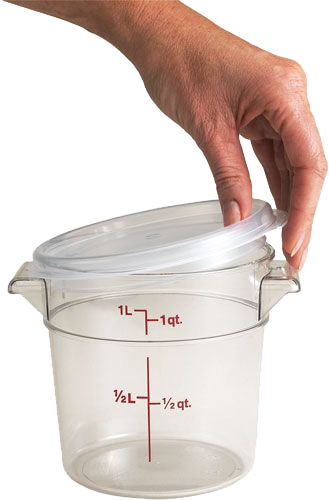 Cannabis Baked Goods & CBD Commercial Baking
The cannabis industry has learned the advantages of delivering product through baked goods which necessitates the need for efficient and consistent baking capabilities. Elevation offers many types of ovens which can be easily adapted to your cannabis needs. Programmable ovens are the most efficient, giving you the ability to control the consistency of your baked cannabis goods.
Pans
We also offer high heat plastic baking and microwave pans for storing, preparing, and cooking that fit gastronorm specifications. Our FDA-approved pans are versatile as they can withstand negative 40 degree to 375 degree Fahrenheit temperatures.
Measuring Cups
Our liquid and solid measuring cups are machine washable and made in the USA from durable polycarbonate. Cups come in multiple sizes and graduations that range from six ounces to 64 ounces and one cup to 22 quarts. Each cup is customizable with logos.
Measuring Spoons
American Metalcraft produces stainless steel measuring spoons that range in sizes from 1/4 teaspoon to one tablespoon.
Transporting Edibles
Storing cannabis in the freezer is a smart move. To maximize shelf life, you need to keep your product cold, at a safe temperature. Our temperature-controlled catering boxes will hold product at a consistent temperature with no humidity. Options range from lightweight stack and carry boxes to mobile transport carts with casters.
Cannabis Delivery & Transportation Challenges
Delivery of plants to kitchens, processors, and dispensaries can be high risk. Safe food transport requires organized storage in either airtight or temperature and humidity-controlled environments. We offer several solutions to all your delivery and transport challenges, like the Cambro food carrier and Cambro food containers. Contact us about your needs and we will create a custom solution for you.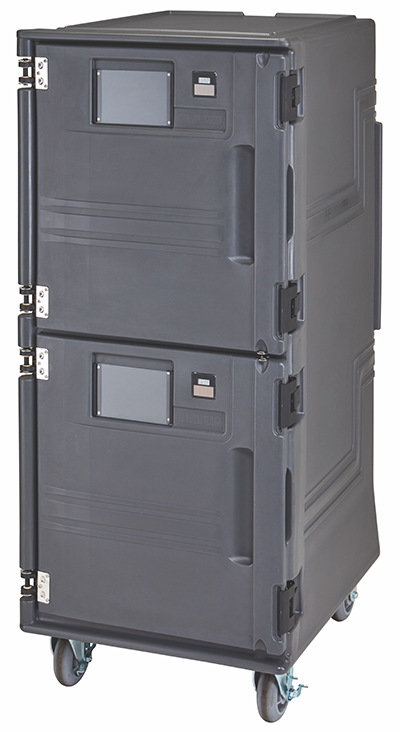 Weed Storage Jars & Commercial Dispensary Display
In your dispensary, you need to display the product in a way that keeps it fresh. Our airtight glass jars from American Metalcraft safely store sample cannabis for customer viewing. Small and airtight, these jars fit easily in display cases, are easy to handle, and allow the customer to see and smell the product before purchase. Sizes vary from one- to six-ounce jars. Contact us for information and samples.
WE'VE GOT YOUR CANNABIS SOLUTIONS
With our product knowledge and vast experience in supplying cannabis operations, we are ready to offer perfect solutions. Please feel free to ask us your most challenging questions. We'd love to help.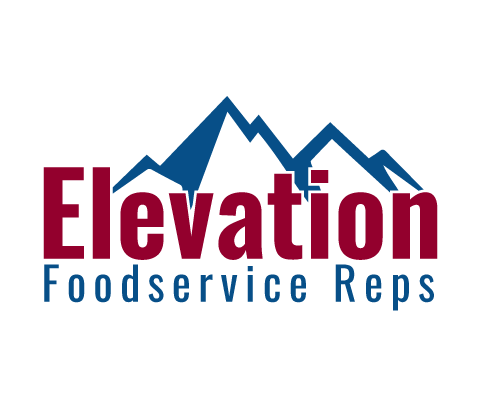 Copyright © 2021 | Elevation Foodservice Reps