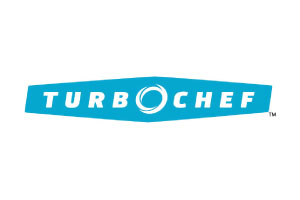 THE WORLD'S FASTEST OVENS
TurboChef has redefined cooking efficiency by designing rapid-cook ovens that are versatile, user-friendly, and save energy. TurboChef ovens cook faster and produce consistent results without compromising quality.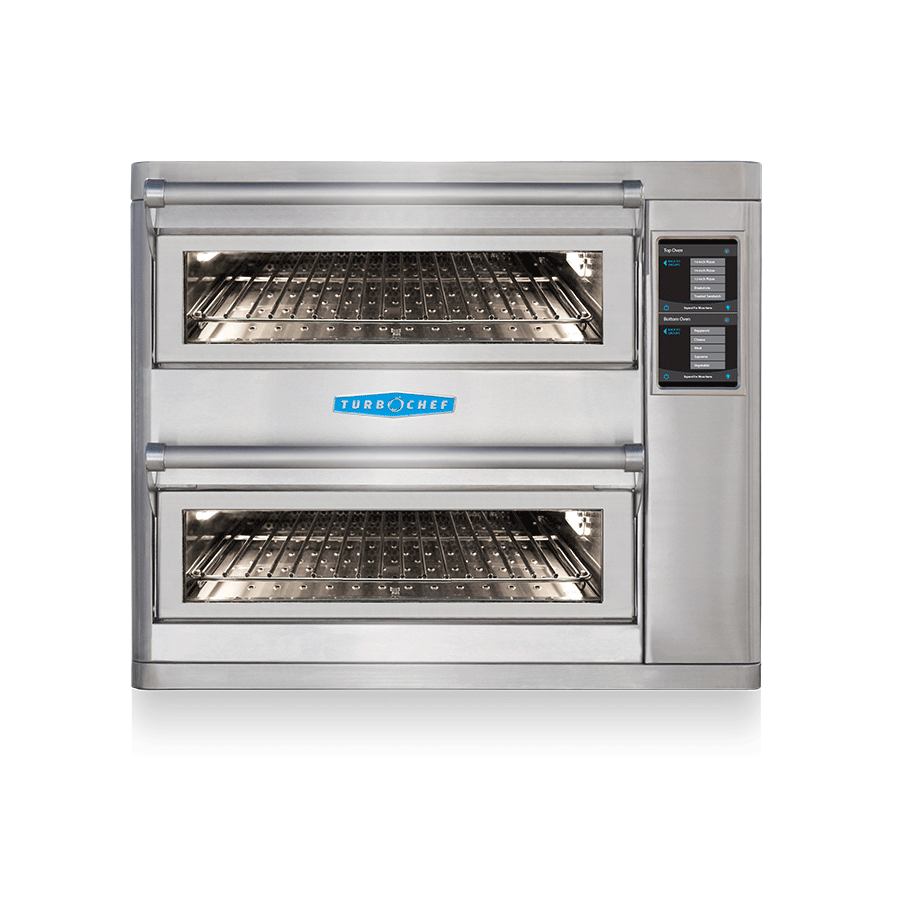 ECO ST El Bandido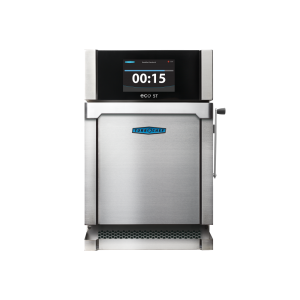 Using patented TurboChef's technology, the Eco ST El Bandido is a rapid cook oven that can operate as a high-speed/high-quality panini press with the flexibility to rapidly cook non pressed foods while requiring less space and consuming less energy.
FEATURES:
Panini press mechanism with aluminum anodized upper and lower griddle press plates
Single motor vertically circulates air impingement
Top-launched RF energy
Stirrer to help ensure even distribution of air and RF energy
Integral recirculating catalytic converter for UL® (KNLZ) listed ventless operation
External air filtration
Smart menu system capable of storing up to 256 recipes
Customizable menu settings via Wi-Fi (additional fees apply), USB, or manual entry
Single or dual-temperature interface
Self-diagnostics for monitoring oven components and performance
Double Batch Oven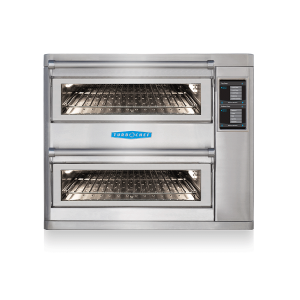 The Double Batch oven has two independent cavities that circulate impinged air at speeds of up to 50 mph to create high heat transfer rates and reduced cook time. The oven utilizes variable speed blowers, oscillating racks, and catalytic converter, resulting in minimal energy input, high food quality, and ventless operation.

FEATURES:
Simple and intuitive touch controls
Multi-language user interface
Integral recirculating catalytic converter for UL (KNLZ) listed ventless operation
Variable-speed High h recirculating air impingement system
Oscillating rack for high heat transfer without spotting
Half-sheet pan/16-inch pizza capacity
Stackable design (requires stacking kit)
Smart menu system capable of storing up to 800 recipes: 400 recipes per cavity
Built-in self diagnostics for monitoring oven components and performance
USB compatible
Wi-Fi compatible
AVAILABLE IN THESE STATES
CONTACT US TO LEARN MORE ABOUT TURBOCHEF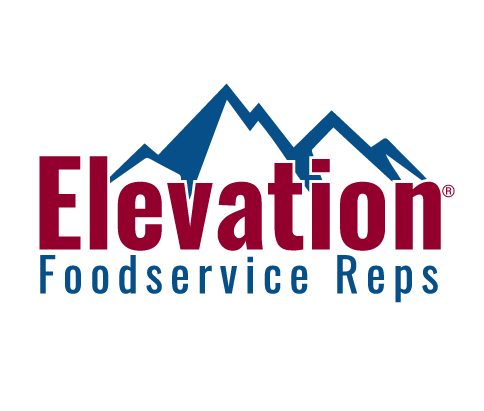 Copyright © 2023 | Elevation® Foodservice Reps