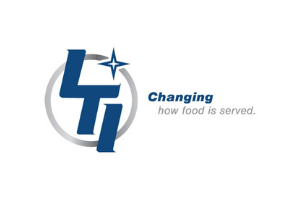 CHANGING HOW FOOD IS SERVED
LTI leads the industry in the design, durability, and innovation of custom counters, creating state-of-the-art mechanical serving technologies that enable you to serve and display the varied menu options required by your patrons.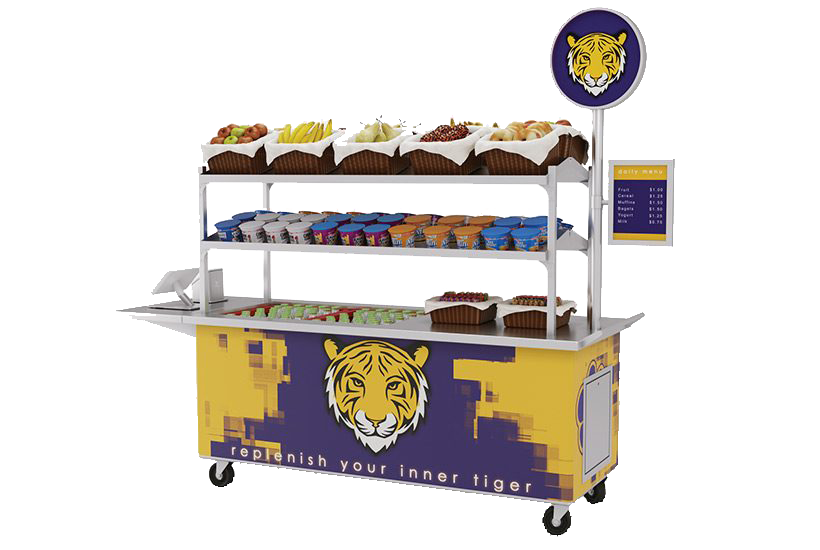 CrystalClear Food Shields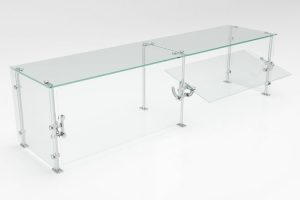 CrystalClear food shields are made of tempered glass to provide a clean look, giving a modern aesthetic to serving counters at schools, hospitals, restaurants, C-stores, and more. These durable shields are available for self-serve single or double buffets or as full-serve counter protectors. The counter protector models feature front tilting glass for easy cleaning or additional serving options.
QuickSwitch Hot & Cold Serving Wells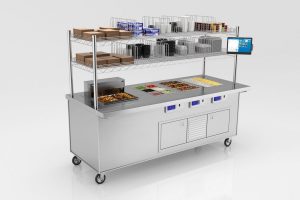 LTI's QuickSwitch hot and cold well design is the first of its kind, providing the ultimate in menu flexibility and merchandising options. Each countertop serving well is independently controlled to be hot, cold, or frozen. So whether it's pasta, soup, made-to-order salad, or anything your latest menu calls for, LTI makes all your offerings easily visible and accessible.
Each well is independently controlled and can switch from hot, cold, and frozen in an hour or less
High tech digital controller allows you to choose your well setting: Hot: run it wet or dry,  Cold: 3 settings range between 25° and 41°, Freeze: well will hold 10°F
ExpressLine Serving Counters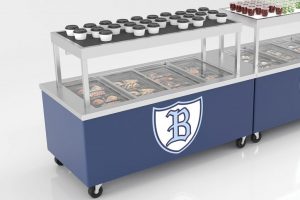 The ExpressLine serving counters are built for both speed and safety. Instead of hot wells and cold pans, these serving counters have heated and refrigerated bays that hold wire baskets inside to contain pre-packaged meals. With this setup, foodservice operations are able to serve their food in an extremely fast and safe way during the busiest times of the day.
AVAILABLE IN THESE STATES
CONTACT US TO LEARN MORE ABOUT LTI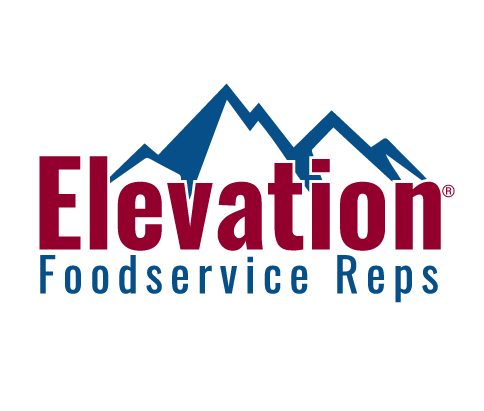 Copyright © 2023 | Elevation® Foodservice Reps