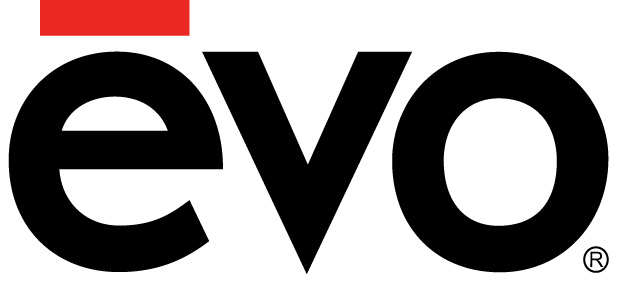 Versatile, innovative, theatrical, Evo induction equipment adds a new level of sophistication along with ease of use. When you setup an Evo in a kiosk or open kitchen, it's time to invite people to see what's cooking. The ventless technology allows diners to view the magic of cooking without the needs of a commercial hood.
EVent®
 48E Ventless Griddle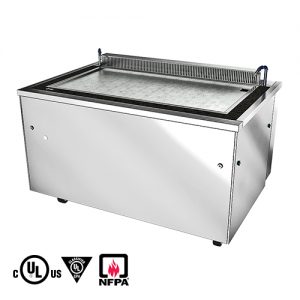 FEATURES:
24" x 48" (610mm x 1219mm) rectangular steel griddle with a heat focused center surrounded with black granite counter top.
Full metal surround and 36″ casters available as optional add-ons.
Resistive touch screen display controls cook temperature presets and ventilation system monitoring.
Variable temperatures 100˚F to 550˚F (38˚C to 288˚C).
Electric: 208V – 220V, 40AMP, 1-Phase.
Low noise, high efficiency CFM downdraft ventilation system with chef-side intake aperture and discharge duct.
Chef-side accessible washable stainless steel pre-filter and washable electrostatic precipitator filter, with replaceable activated charcoal post-filter.
Self-contained fire suppression system with nozzles in cross-pattern arrangement provide a continuous zone of protection.
Professional Series Oudoor Gas Grills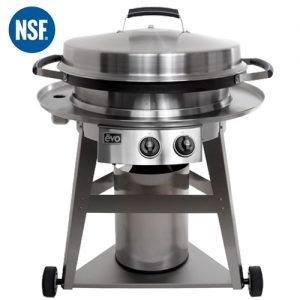 The Evo Commercial Professional Series models are the perfect solution for demanding to delicate food preparation and for applications where fast temperature recovery is needed. The Professional Series models have a 30" (762mm) diameter oil seasoned steel cook surface heated underneath by inner and outer gas tube burners. Evo's technology allows independent heat adjustment across inner and outer cook surface zones for managing a wide range of menu possibilities. Heat is delivered to each burner via separate inner and outer control knobs.
Edge to edge even surface temperatures range from 225ºF to 550ºF (121ºC to 288ºC) from the center to the outside edge without the hot spots and temperature problems prone to traditional square griddles. The burner system has a push button electronic ignition system which ignites both burners simultaneously. A stainless steel drip pan completely surrounds the underside of the cook surface catching all food debris. A separate spill over tray is mounted to one side of the drip pan for containing and holding pan debris. Operating on Propane LP Gas or Natural Gas, the Professional Series models are an ideal solution for any outdoor display cooking application.
AVAILABLE IN THESE STATES
CONTACT US TO LEARN MORE ABOUT EVO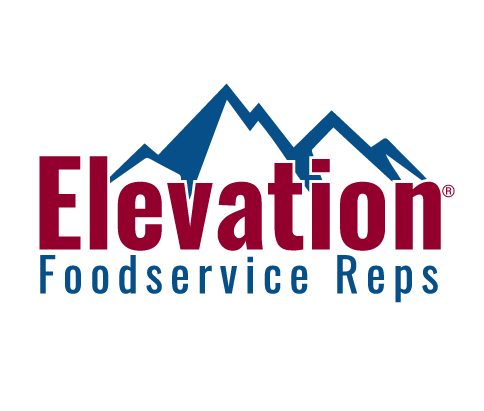 Copyright © 2023 | Elevation® Foodservice Reps