REDEFINING INDUSTRY STANDARDS
For more than 130 years Middleby Marshall has been supplying top pizza chains and independent operators with conveyor cooking innovation that offers faster cooking speeds, consistent product baking, greater oven productivity, kitchen labor reduction, and energy savings.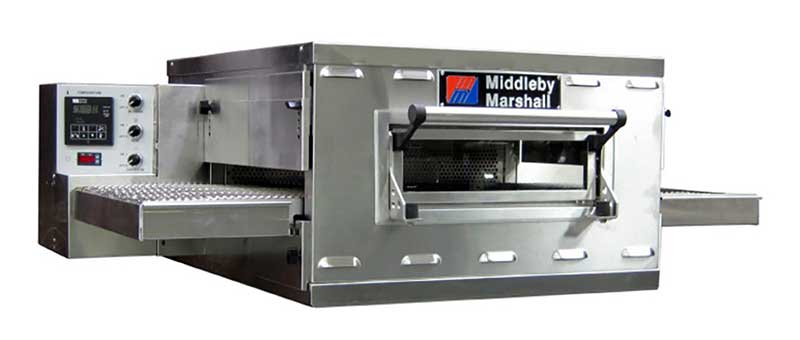 CTX® Electric Infrared Conveyor Oven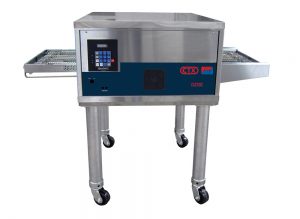 Heavy-duty, electric, conveyor oven designed for mounting on a modular base. Oven consists of one cooking chamber, equipped with 18″ wide stainless steel chain link belt. 18″W x 59″L belt.
FEATURES:
18″ wide stainless steel chain link belt
Electronic touch control
Patented MenuSelect® feature allows up to multiple preset time and temperature
Combinations into the control
Self cleaning interior
Separate left and right, bottom and top heat zones
Stack up to four [4] units high
Oven chambers are 31″W by 22-1/2″D by 5-1/2″H.
Traditional Gas Impringement Conveyor Oven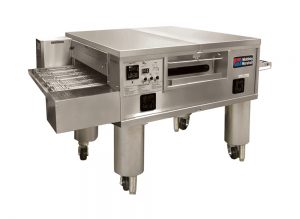 FEATURES:
EMS Energy Management System
Impingement PLUS! Low oven profile and dual air return
Patented "Jet Sweep" impingement process that delivers constant heat to the chamber
Microprocessor-controlled bake time/conveyor speed
Front-loading window with cool handle
Stackable up to four units high
55″ (1397mm) long cooking chamber
AVAILABLE IN THESE STATES
CONTACT US TO LEARN MORE ABOUT MIDDLEBY MARSHALL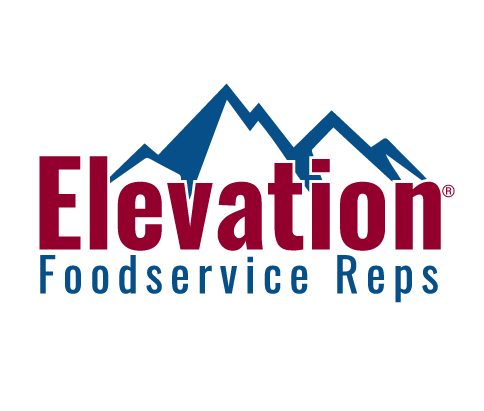 Copyright © 2023 | Elevation® Foodservice Reps